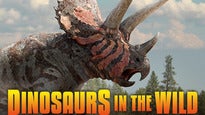 NEC,

Birmingham

,
Sun 6 Aug 2017
Please Note: The experience lasts an average of 70 minutes. We advise that you allow a minimum of 90 minutes from arrival to departure. Not suitable for
*All prices exclude a per transaction
delivery fee, which will be added to the total amount due.