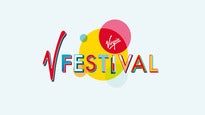 Sat 19 Aug 2017 - Sun 20 Aug 2017
Please Note: V Festival is not suitable for young children. NO under 5s allowed. Under 16s (age 5 - 15) must be accompanied by an adult aged 18 or over.
*All prices exclude a per transaction
delivery fee, which will be added to the total amount due.