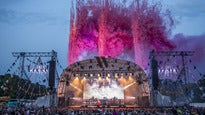 Thu 3 Aug 2017 - Sun 6 Aug 2017
Please Note: This is a pass for a live-in vehicle only. All customers need to purchase a festival ticket also.
*All prices exclude a per transaction
delivery fee, which will be added to the total amount due.
Promoter's Terms & Conditions of Purchase
We advise you to read the full terms and conditions of purchase and attendance before buying your tickets.
Wilderness Frequently Asked Questions
From Age Restrictions to information about Food and Drink, we recommend you view the Wilderness FAQ's to find most answers to your questions.