As the world's leading live entertainment ticketing and marketing company, Ticketmaster connects the world to live entertainment. Ticketmaster operates in 20 global markets, providing ticket sales, ticket resale services, marketing and distribution through www.ticketmaster.co.uk in the UK and international websites including www.ticketmaster.com, one of the largest e-commerce sites on the Internet; approximately 6,700 retail outlets; and 17 worldwide call centres. Established in 1976, Ticketmaster serves more than 10,000 clients worldwide across multiple event categories, providing exclusive ticketing services for leading arenas, stadiums, professional sports franchises and leagues, college sports teams, performing arts venues, museums, and theatres. In 2008, the company sold more than 141 million tickets valued at over $8.9 billion on behalf of its clients. Ticketmaster is headquartered in West Hollywood, California.
Ticketmaster UK have offices in London, Manchester, Glasgow and Newcastle-under-Lyme. Diversity is always on the agenda here. We are a company made up of employees from all walks of life. We are committed to providing equal opportunities to everyone and we consider all applications received on this site solely on the basis of merit.
Ticketmaster's family of ticketing companies also includes:
TicketWeb
TicketWeb is the leading provider of internet-based box-office ticketing software and services. The company's proprietary system, TicketWeb 2.0, allows venues or event promoters of any size to log in over the internet and, using just a web browser, perform the full range of box-office operations. TicketWeb is a wholly-owned division of Ticketmaster.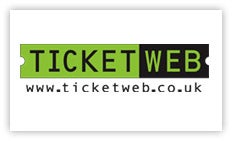 GET ME IN!
GET ME IN! is a leading UK-based online ticket marketplace dedicated to the resale and exchange of live event tickets. Based in London and employing over 40 people, the company was launched in 2003. They have also launched websites in Germany and the Netherlands. GET ME IN! became a Ticketmaster company in January 2008. You can get more information about GET ME IN! or visit their website at www.getmein.com.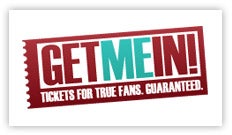 Ticketmaster Systems
Ticketmaster Systems is widely acknowledged as the leading supplier of UK Sports Venue Management solutions. Clients include Manchester United FC, Arsenal FC, Tottenham Hotspur FC, UEFA, Lancashire, Yorkshire and Surrey County Cricket Clubs, The Cricket World Cup, the UK Rugby Football League and the English Rugby Football Union.
Think you can make a difference to our team?
Ticketmaster is now part of the global Live Nation Entertainment group. By applying to join our team you could become part of the world's largest live entertainment company and open up a world of opportunities for you to propel your career to the next level in all areas of our businesses which include concert promotion and venue operations, sponsorship, ticketing solutions, e-commerce and artist management.
To view the latest vacancies across our entire group in the UK and Europe visit the Live Nation Entertainment careers site >>
Want to see the world? Great, we are global...