We're a major
Technology recruiter

Jobs in London, Manchester,
Stoke & Glasgow

Jobs at Ticketmaster,
Ticketweb & GetMeIn

Ready for a new challenge?
Look no further!

Get daily updates on
Facebook, Twitter & LinkedIn
Ticketmaster is one of the top 4 ecommerce websites in the world where we do a whole lot more than just sell tickets
Ticketmaster has operated in the UK since June 1981, launching www.ticketmaster.co.uk in 1998. The website remains the UK's number one destination for live event tickets in the UK, attracting over 6.2 million unique visits per month, selling across all sectors of the live entertainment business, including music, sport, theatre and arts to family and special one-off events. Across its website, mobile apps, social presence and a customer database of over 11 million live entertainment bookers, Ticketmaster continues to offer its clients an unrivalled level of reach and distribution.
Ticketmaster leads the sector in its ongoing commitment to invest and deliver innovative e-commerce, retail, CRM, venue and marketing solutions to its clients. The undisputed leader in its field, Ticketmaster was the official ticketing provider for the London 2012 Olympic and Paralympic Games, processing over 10.9 million tickets; an unprecedented achievement in the ticketing and events industry. Breaking the www.ticketmaster.co.uk records, Robbie Williams sold over 400,000 tickets through our website for his Take The Crown Stadium Tour. In 2012, Ticketmaster also won the Experian Hitwise Award for top performing website in the ticketing industry.
We're a major IT Technology
recruiter with over 300 tech staff in the UK.
Ready for a new challenge?
Join us and make a difference today!
Locations
London
4 Pentonville Road,
London, N1 9HF
FIND OFFICE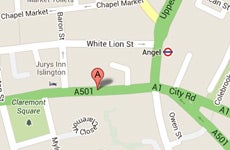 Glasgow
Skypark 3 14 Elliot Place,
Glasgow, G3 8EP
FIND OFFICE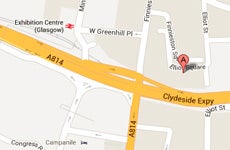 Manchester
5th Floor, Griffin House,
Lever Street,
Manchester, M1 1BB
FIND OFFICE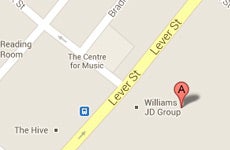 Stoke
West Court, Riverside Office Park,
Campbell Road, Stoke-on-Trent, ST4 4FB
FIND OFFICE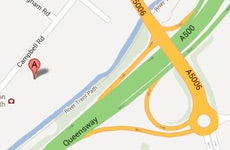 Working with us
What is it like to work at Ticketmaster?
Great jobs, amazing opportunities and fantastic people. Here you will see what some of the brilliant people in our team really think about working with us in the UK:
Our Family
Ticketmaster's family of ticketing companies also includes:
TicketWeb is the UK's leading ticket website for independent live music, clubs & alternative live entertainment. Established in 1999, TicketWeb began as a wholly independent venture of a small group of music fans who wanted to create a truly alternative ticket website. We knew that fans wanted an easy place to book tickets where the fees stayed low. Now operating as a close knit team within the Live Nation Entertainment family it is still the fan in us which shapes everything we do.
At GETMEIN! we provide a safe and secure platform for individuals to buy and sell unwanted tickets. GET ME IN! is a reselling platform for people to buy tickets to live events from third party ticket sellers.
Ticketmaster Systems is widely acknowledged as the leading supplier of UK Sports Venue Management solutions. Clients include English and Scottish Premiership football teams, top flight rugby clubs, Test cricket grounds as well as Glasgow 2014 Commonwealth Games and Rugby World Cup 2015.
Live Benefits is our secure online benefits platform, It's been designed to give our staff quick and easy access to our employee benefits.
At Live Nation Entertainment UK we value our people and truly believe in recruiting talent and skills that lead to great work. We aim to make sure the difference you make to our business will be recognised and rewarded fairly. We want you to have job satisfaction and the opportunity to progress your career with us. We work hard to offer a competitive reward package and a wide range of benefits through our 'Live Benefits' scheme in partnership with Thomson's Online Benefits. Below is list of our key benefits, these vary dependant on role levels and are confirmed at job offer stage.
Pension

We know that working for Live Nation isn't about the benefits that we give you but the job you do. We offer employees the opportunity to join our pension plan.

Income Protection

Income Protection pays a percentage of an employees salary after a period of prolonged absence as a result of the employee being unable to attend work due to illness or injury.

Life Assurance

This benefit provides a lump sum death benefits when in employment with Live Nation Entertainment.

Promotion and Development

Live Nation Entertainment supports & encourages development and enable our people to realize their potential now and in the future.

Holidays

Annual Leave and other flexible options with regards to time away from work.
Childcare Voucher Scheme

Employees with parental responsibilities who are paying for childcare are eligible to join the Childcare Vouchers Scheme which are exempt from Income Tax & National Insurance Contributions.

Cycle to Work

This scheme allows you to purchase a bike and equipment free of Income Tax and National Insurance Contributions through a hire agreement.

Season Ticket Loan

Live Nation Entertainment offers employees the opportunity to purchase an annual season ticket for your travel through an interest free loan.

Private Medical Insurance

Private Medical Insurance allows you to be cared for when requiring treatment more quickly or convalescing following illness or operation.

Dental Insurance

Employees can purchase discounted dental insurance which can enable you and your family to claim for all or part of the cost of eligible dental treatment you receive.
We're across the web!
Stay in touch.