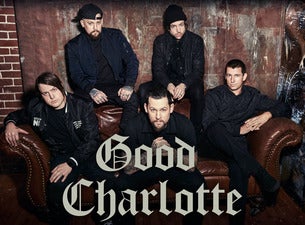 Alternative and Indie
Good Charlotte Tickets
Good Charlotte Tickets and Concert Dates
Biography
Formed in 1995 after brothers Joel and Benji Madden saw the Beastie Boys in concert, Good Charlotte have grown to become of the most popular modern punk bands.

The group released their self-titled debut album in 2000, but came to many people's attention hosting the MTV show All Things Rock. The Young & The Hopeless was released in 2002 and backed by singles including Lifestyles of the Rich and Famous and Girls and Boys, became a major hit.

The band have recently released album The Chronicles of Life and Death and single Predictable.