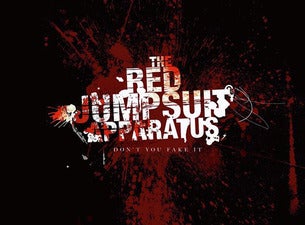 Rock/Pop
The Red Jumpsuit Apparatus Tickets
The Red Jumpsuit Apparatus Tickets and Concert Dates
Biography
Hailing from Florida, The Red Jumpsuit Apparatus originally formed in 2003. The quintet create a blend of emo-pop, screamo and alternative rock in the process.
Their debut album, Don't You Fake It, appeared in July 2006 and was certified gold by the year's end. The band was on tour in 2016 in celebration of its 10-year anniversary.
The Red Jumpsuit Apparatus' last album, 4, was released on 4 July 2014 – and it was also their fourth full-length album. They've recently announced a UK tour in December with a new album to come in 2018.
Last updated: August, 2017