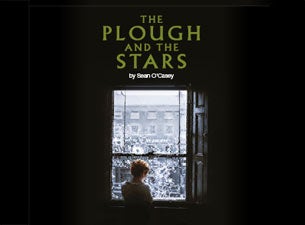 Drama
The Plough and the Stars Tickets
The Plough and the Stars Tickets and Event Dates
Show Details
From November 1915 to Easter 1916, as the rebellion builds to a climax half a mile away, the disparate residents of a Dublin tenement go about their lives, peripheral to Ireland's history.
Sean O'Casey places a fixed lens to watch as a dozen vivid characters come and go – selfless, hilarious and desperate by turns – while the heroic myth of Ireland is fought over elsewhere.
To mark the centenary of the Easter Rising, Howard Davies, who memorably brought O'Casey's The Silver Tassie to the NT stage in 2014, now tackles his greatest play.