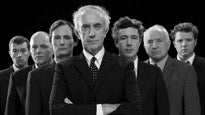 Miscellaneous
Glengarry Glen Ross Tickets
Glengarry Glen Ross Tickets and Event Dates
Information
Glengarry Glen Ross is David Mamet's modern classic set in an office of cut-throat Chicago salesmen.  Pitched in competition against each other, they will do anything - legal or otherwise - to sell the most real estate.

In this world of high stakes and hard sell, the mantra is simple: close the deal and you've won a Cadillac; blow the lead and you're fired.  
 
Jonathan Pryce and Aidan Gillen star in this West End revival of David Mamet's Pulitzer Prize and Tony Award-winning play.